Newby Country Store
est. 1891
read more about Newby below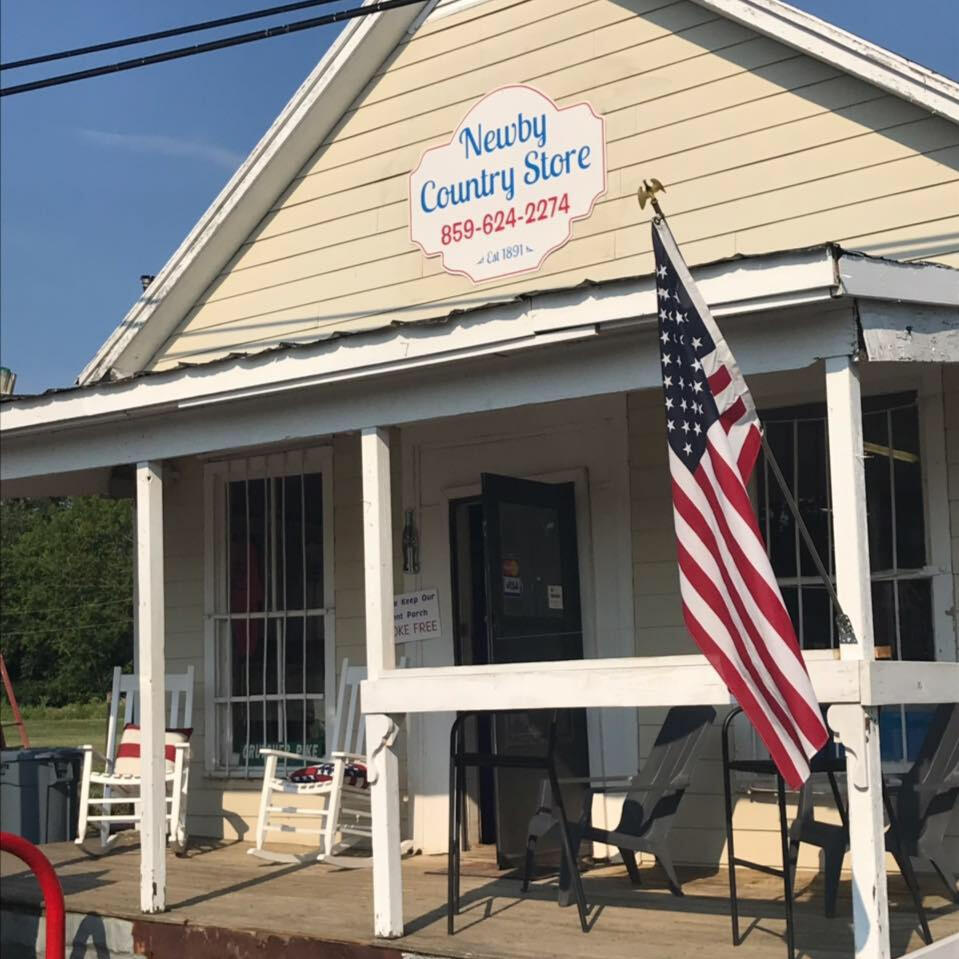 About
Established in 1891, Newby Country Store is one of the only true country stores left in Kentucky.

Serving sandwiches, snacks, sweets, and specialty sodas in glass bottles, Newby Country Store is the perfect place to spend an afternoon on the porch, or stop by on your way to the creek!

Newby Country Store also offers a variety of specialty grocery items, premium meats by the pound, Newby and Jigg Water apparel, local art, unique gifts, and custom gift boxes. Gift wrap is always free and conversations are always flowing.

Need fuel for your truck or tractor? We have you covered with regular and diesel. We also have you covered with everything from tractor pins to fishing lures. If we don't have it, we'll do our best to find it!

We are open 7 days a week and we'd love to see ya!!
Catering
We'd love to cater your next event the "Old Fashioned" way with a sack lunch or our sandwich bar. Our sack lunches include a sandwich wrapped in wax paper, specialty or regular chips, cookies, and drinks. Starting at $5.50, it's a great way to feed a few or a lot.

We also offer theme catering, meat and cheese platters, and charcuterie boards.

We look forward to providing your family and friends with delicious food for your special event!
Gift Baskets
We are excited to offer a wide variety of custom baskets that are sure to be a hit! Filled with delicious treats, specialty items, a variety of soda's, and seasonal favorites, each basket is made with attention to detail and commitment to care.

Whether you are ordering for your college student, favorite coworkers, retired parents, amazing teachers, best friends, or deserving staff, our goal is to exceed your expectations.

Our baskets arrive as shown in the pictures, and we are always happy to honor any special requests!!

Delivery is always free* and your personal message will be written by hand. We'd love to be a part of your gift giving experience!

*Madison, Fayette, and Jessamine